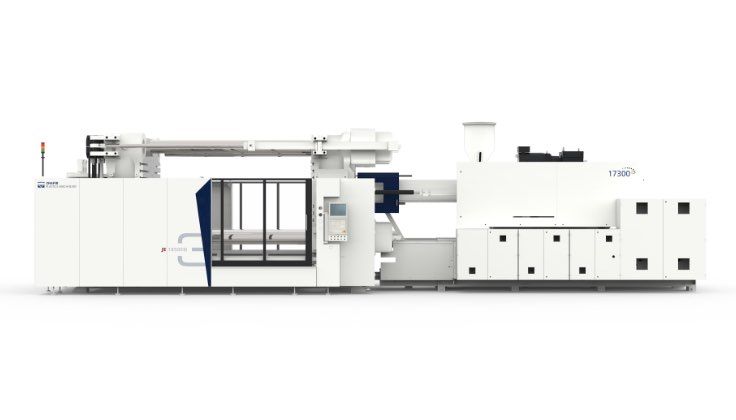 An injection moulding machine is designed to manufacture a variety of complex items and parts with plastic. Look for a model that is capable of performing its job with optimum speed and efficiency. These are some features to keep in mind while making your selection:
Shot size: It refers to the maximum amount of plastic that the injection machine can inject into the cavity in one cycle. Ideally, you should choose an injection machine that can produce anywhere between 30 and 40% greater shot sizes than you need.
The Haitian Mars series offers a shot size between 50 and 45,616 cm³, while the Haitian Jupiter series has a shot size between 792 and 80,170 cm³. Shot sizes on the Zhafir Zeres and Venus series are available from 12 to 566 cm³. When ordering the Jenius series, you can specify your preferred shot size, starting from 792 to 12,017 cm³.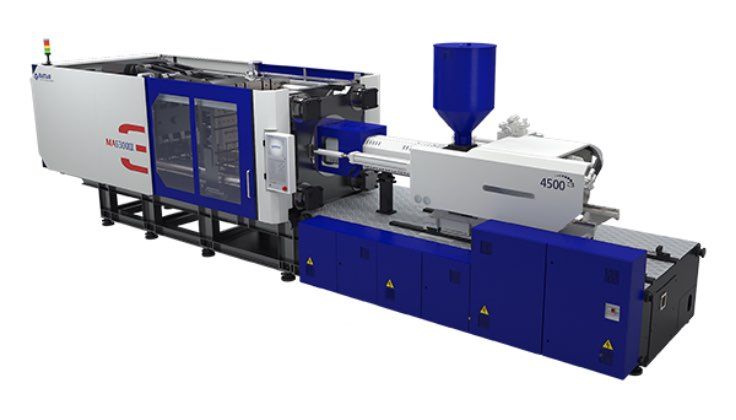 Tonnage: The clamping pressure or downforce that the plastic injection mould machine can deliver is called tonnage. It is measured by the number of tons that the machine can press the platens together. The Haitian series range in size, with the bestselling Haitian Mars series is available from 67 to 3,709 US tons.
The Haitian Jupiter series, featuring two-platen technology, is available in size from 505 to 7,418 US tons. For all your multi-component solutions, the Haitian Iapetus series is available from 135 to 2,079 US tons.
The all-electric Zhafir Venus series is available from 44 to 899 US tons. The electric Zhafir Zeres series packs in anywhere between 44 to 1,551 US tons. On the other hand, the hybrid/two-platen Zhafir Jenius series starts at 404 and goes all the way up to 3,709 US tons.
Platen size: A platen is a tool that holds the mould cavity. When purchasing an injection moulding machine, you must choose the right size that perfectly fits the platen injection. That way the plastic can harden into its final shape while continuing to stay in place. The Haitian Mars series offers platen sizes from 482x469mm up to 1,300×1,320mm. In the Zhafir range of injection moulding machines, the Venus series comes with platen sizes range from 770×730mm to 1,220×1,220mm. while the Zeres series are available from 460×440mm to 1,550×1,550mm. The Jenius series offers platen sizes from 1,130×1,130 to 1700×1660mm.
Ejector stroke: When a plastic injection mould machine ejects or pushes out the final product from the platens. To enable this, ejector pins attached to the plate push the hardened plastic product once the mould has opened. The full range of Haitian injection moulds is available in different ejector strokes, including 1,130×1,130 to 1,700×1,660mm for the Mars series, a single 350mm for the Jupiter series, and 90 to 260mm for the Iapetus series. Ejector strokes for the Zhafir range include 120 to 180mm for the Venus series, 60 to 200mm for the Zeres series, and 180x350mm for the Jenius series.
Tie bar spacing: It refers to the space between horizontal tie bars on an injection moulding machine. This, along with the platen max spacing, is what determines the maximum size of moulds that can be placed in the machine. All Haitian injection mould models have different tie bar spacing. The Mars series ranges from 310x310mm to 880x880mm. The Jupiter series starts at 1,430×1,180mm and goes all the way up to1,875×1,440mm. The Iapetus series are available from 609×403mm to 960×940mm. The Zhafir series of injection moulds are available with different tie bar spacing too. The Venus series is available from 520×470mm to 820×820mm, while the Zeres series are from 320×280mm to 1,080×1,080mm. On the other hand, the Jenius series start at 730×730mm and go all the way to 1,260×1,100mm.
FAQ
Which is the best injection moulding machine?
While there are different injection moulding machines for sale in Australia & New Zealand, one name stands above the rest in terms of quality and pricing. As the world's largest manufacturer of plastic injection moulding machines, Haitian International guarantees a high level of performance from its machinery, offering you flexibility, consistency, and efficiency.
What is the cost of an injection moulding machine?
For simple low-volume 3D printed moulds, the cost can be as little as AUD 100. However, larger or more complex multi-cavity moulds for high-volume production can go up to AUD 100,000 and more.
What size injection moulding machine do I need?
Most manufacturers recommend an injection moulding machine that is 2.5 times the surface square inch of the part. For safety, add in an extra 10%. If you have a part that is 120 square inches, 300 tons would be an ideal press size. With the additional 10% factored in, you will need 330 tons of clamping force.
How many types of injection moulding machines are there?
Hydraulic: These injection moulding machines are widely used, with hydraulic pistons doing much of the movement including recovery, injection and mould. The Haitian Mars series, for example, uses a new high-drive servo system that has been developed in-house, making it more powerful than ever. The Haitian Jupiter series offers flexible clamping units and injection unit combinations, allowing you to tailor this machine to specific or general moulding applications. The Haitian Iapetus series features energy-saving Mars technology and has an optimised 5-point double toggle system, and is available in six different variations for several applications.
Mechanical: Tonnage is what ensures the clamp side of the machine does not open due to injection pressure and creating a flash in the product. That is why these machines use a toggle system to build up tonnage.
Electric: Electric injection machines are quieter, faster, and have a high level of accuracy that is unmatched. The Zhafir Jenius series uses an innovative hybrid concept that combines electric drive technology and a two-platen servo hydraulic system. The Zhafir Zeres series uses integrated servo-hydraulics and builds a bridge from electric injection moulding technology to traditional hydraulic machine applications. The Zhafir Venus series offers exemplary energy efficiency and produces clean, high-quality precision and extremely thin-walled parts at an attractive price/performance ratio.
Hybrid: Combining the best features of hydraulic and electric systems, a hybrid injection moulding machine uses the same amount of power as an electric injection mould.
Why are injection moulding machines so expensive?
Moulds have to undergo a tremendous amount of pressure during each production cycle. Steel is the preferred material for these operations as it can withstand these continuous cycles, which may increase the initial investment cost in purchasing these machines.
As Haitian's authorised dealer in Australia, Plastic Machinery Solutions is proud to offer its range of Injection Moulding Machines for sale in Melbourne, Sydney and Brisbane.
Related Articles